CE3

Weakly acidic hair care born from the careful attention
and gentle approach of salon professionals.
LINE UP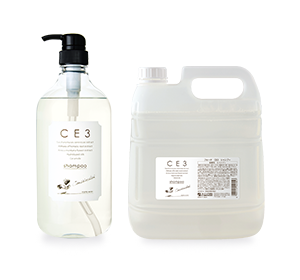 CE3 Shampoo
A non-silicon shampoo formulated with mixed botanical extract that relies on an ampholytic surfactant-based cleaning agent to protect clients' hair and scalp while remaining gentle on the skin of salon professionals.
1,000mL(2,100 yen)
4,000mL[Professional-use]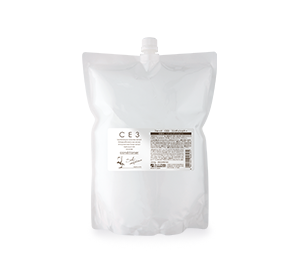 CE3 Conditioner
Quickly, gently and fully coats each and every hair with moisturizing ingredients and ceramide (hair repair ingredient) to make hair easy to handle.
2,000g×2
[Professional-use]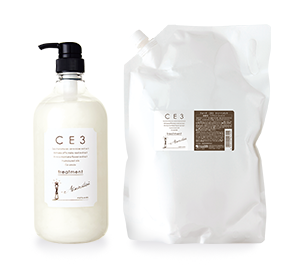 CE3 Treatment
A professional salon treatment that carefully reinforces the interior of the hair while simultaneously protecting its surface.
1,000g(2,300 yen)
3,000g[Professional-use]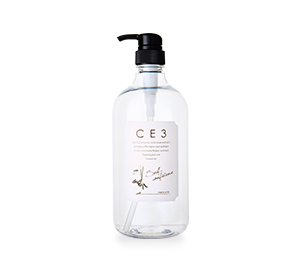 CE3 Standard Refill Bottle
(w/identification seals)
A refill bottle standard for all products in the CE3 series. Comes with identification seals (S, C, T).
1,000mL and 1,000g(600 yen)
*All prices shown exclude tax.